du "Field Painting" à "l'Expressionnisme Abstrait" ; accaparement de l'espace pictural dans l'accroissement de ses limites "all over" (Mark Rothko, Jackson Pollock, J.P. Riopelle, Joan Michell, Judith Reigl, …).
L'oeuvre globale reste abstraite mais comprend des signes des "Lettristes" (Isidore Isou, Maurice Lemaitre, …) aux "Conceptuels" (Joseph Kossuth, Roman Opalka, …); écriture entre formalisme et communication pure (Ben, Barbara Kruger, ...)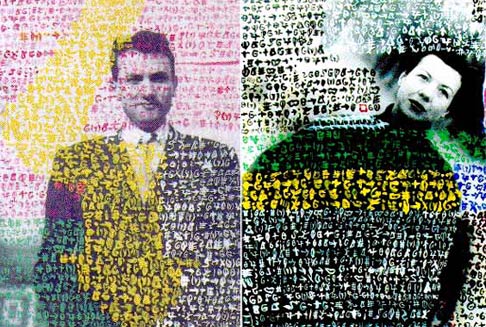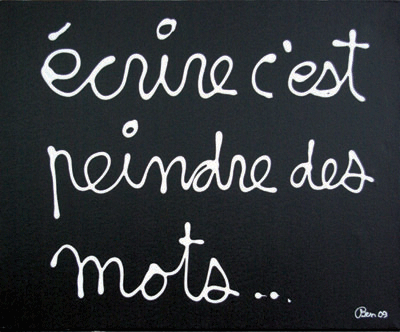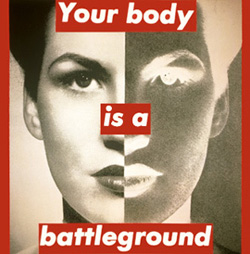 B :
MATERIALITE
The second criterion concerns the materiality of what is given to see. Is it about pure concept, about game of materials, about object diverted etc. (classified of the "most immaterial" in "most real")?
B240: materials or objects in "Assemblies", collages / takeoff, or "Installations"
objets signifiants ou in-signifiants (voire, rebus de la société) lorsqu'ils sont assemblés dans un nouvel esprit :
- esthétisant, comme chez les "Nouveaux réalistes" (Arman, Spoerri, César, …) ; les "Affichistes" (villegle, Jiri Kolar, M. Rotella, R. Hains, ...)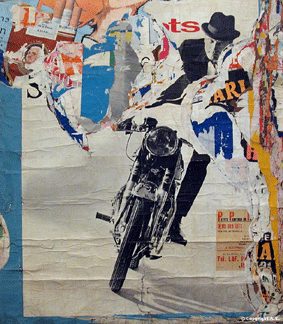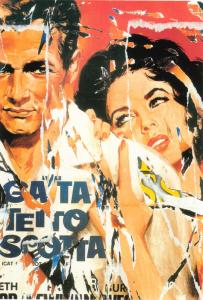 C :
INVESTISSEMENT CORPS / ESPRIT
The third criterion concerns " the investment " of the artist in his work. With what ratio Body / Spirit, does the artist put a lot into his work? From more "intellectual" (e.g. " the Conceptual art ") the "most physical" (e.g. the "Body art").
C100 : concept pur
vision intellectuelle de l'art comme problème seulement philosophique linguistique, etc. (Joseph Kossuth, Lauwrence Weiner, Bernar Venet, Roman Opalka, ...).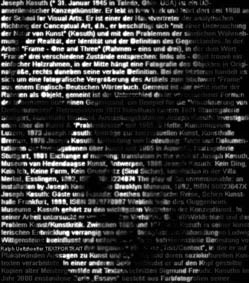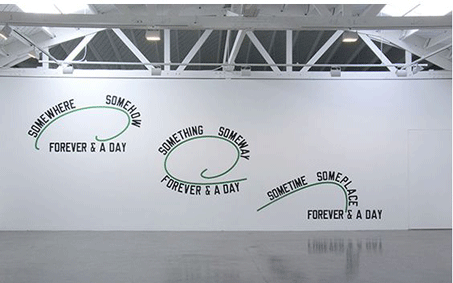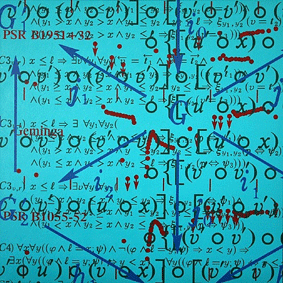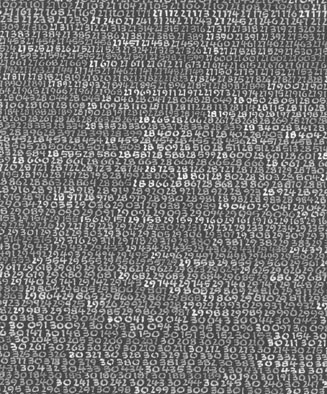 D : COMMUNICATION
The fourth criterion concerns the "communication"
aspect
: has the artist a real intention to communicatea message through his works? (Classified of the "most spiritualist" in "most societal").
D180 : plus vers le sociétal par des images "essentialisées", des illustrations, des caricatures, ... diffusées par des affiches, des reportages, ...
(J. Heartfield, R. Haussmann, F. Masereel, E. Pignon Ernest, ...).